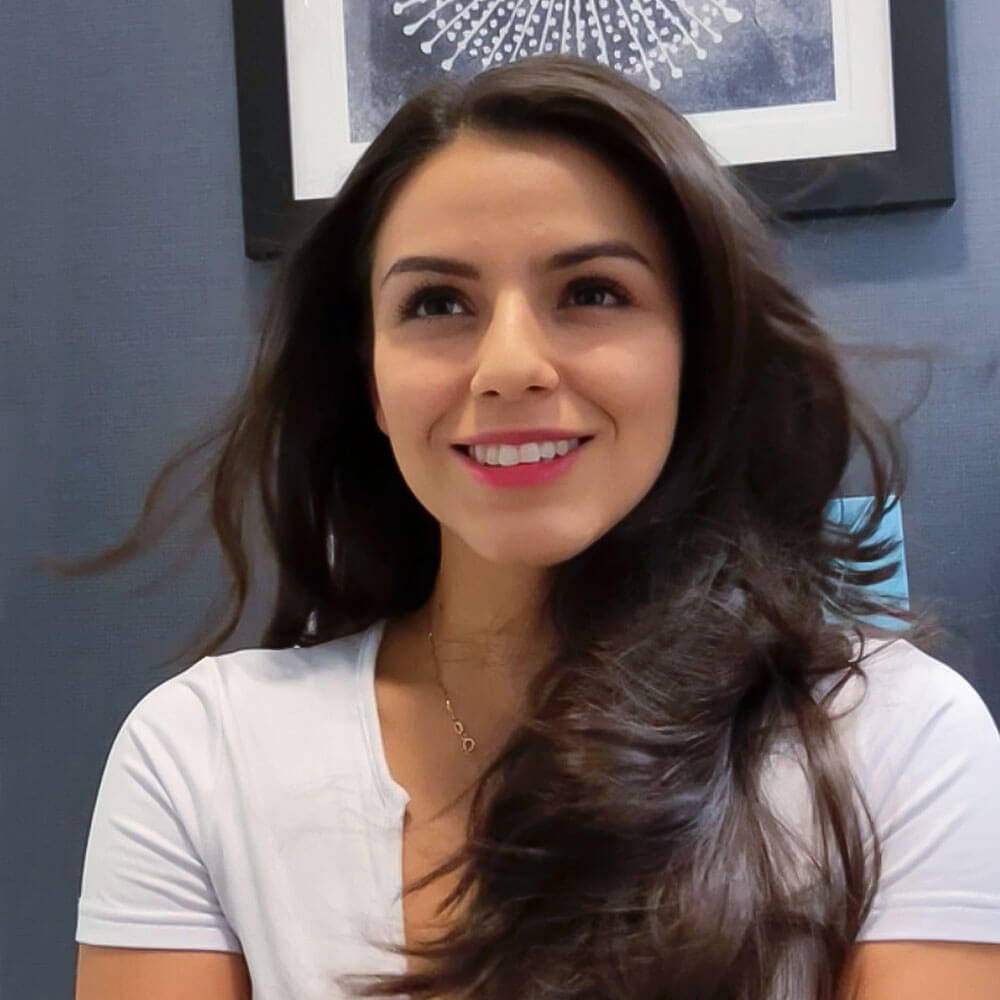 Get a "Life-Changing" Fresh Cleanse
If you got mud on your skin, the last thing you would do is wipe it with dry toilet paper. You'd wash it away with water. So why use rough toilet paper on your bum?
Clear Rear's gentle stream of water leaves you feeling fresher than ever before. With the twist of a knob you can quickly wash away the nasty bacteria, not just smear it around.

There's a reason this new "hygiene" trend of bidets has sold over 110 million units since 2017.
Perfect for Seniors and those with Limited Mobility
Using toilet paper makes you twist, turn and contort your body to wipe. For those with limited mobility, seniors or lower back pain this can make using the toilet miserable.
With Clear Rear you simply turn the knob and enjoy a clean rear end. Making bathroom trips effortless and painless.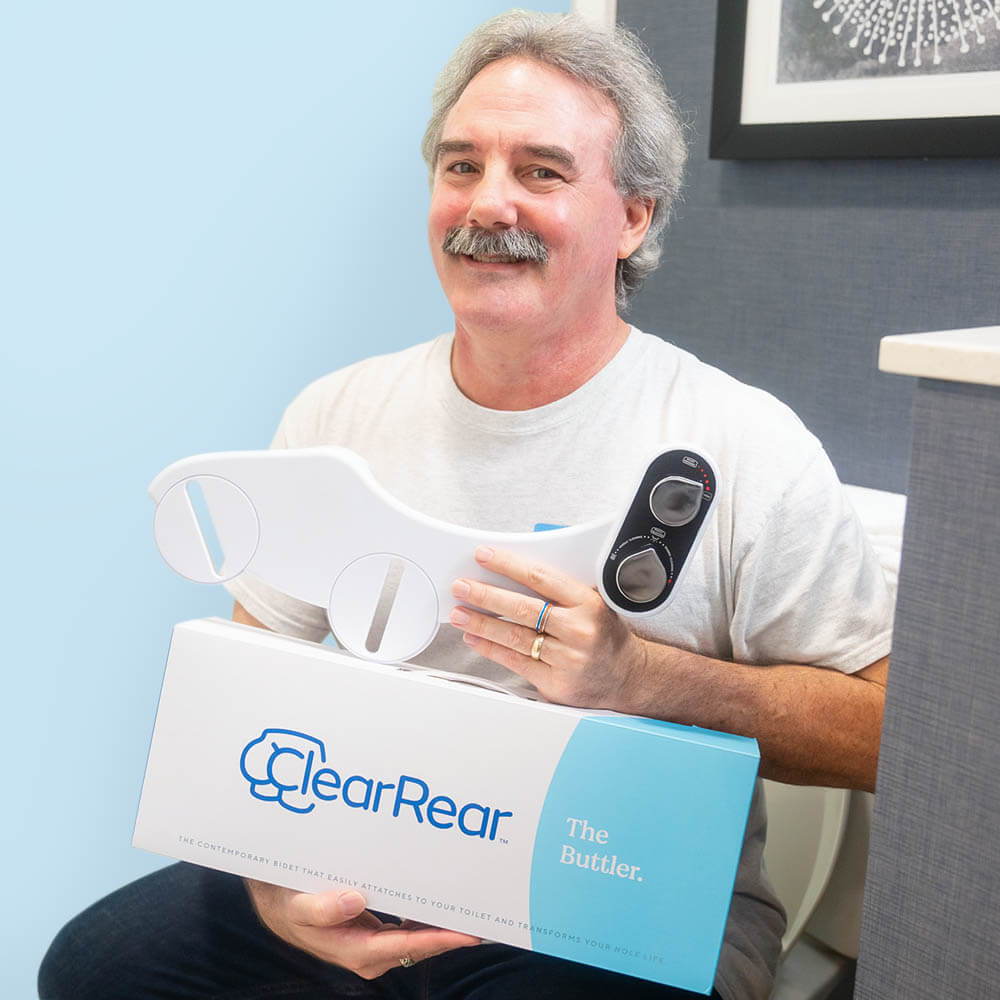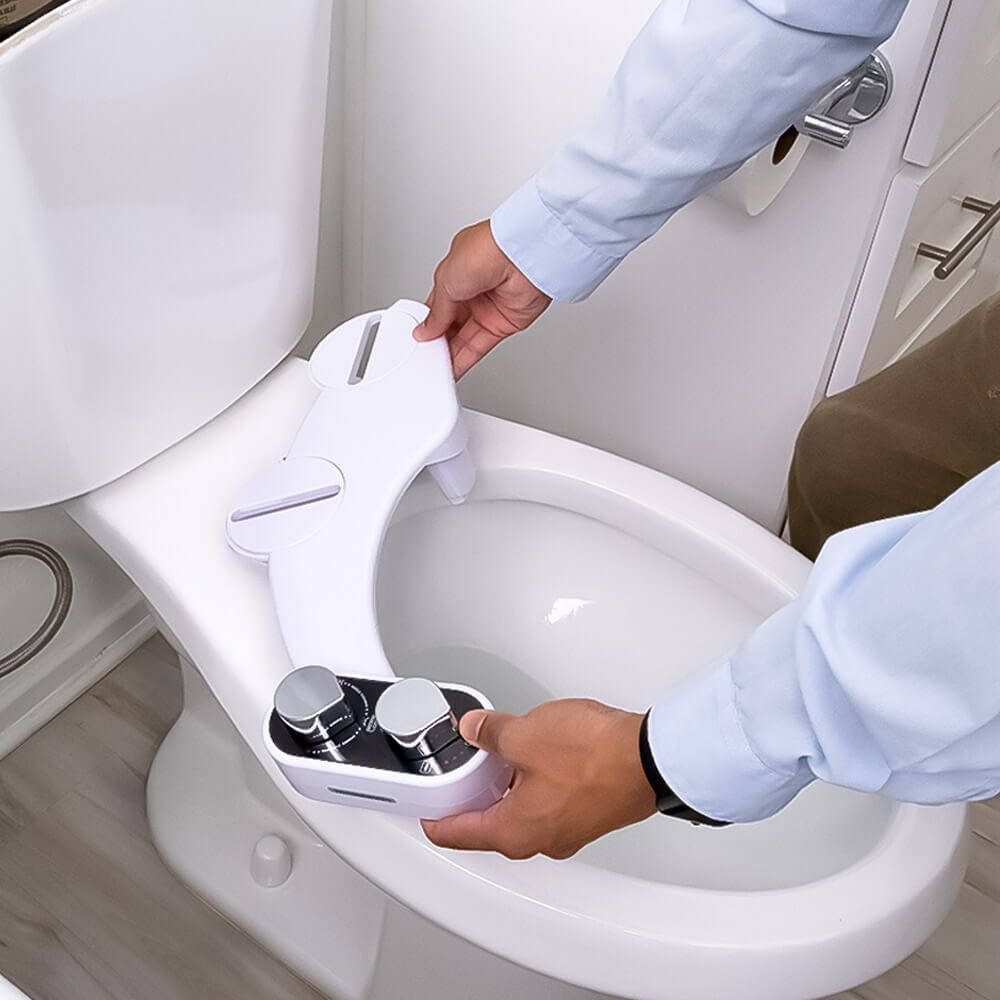 Other bidets need you to replace your entire toilet and tear up your bathroom. You end up paying a plumber a couple hundred dollars just to install one.
Clear Rear is the "DIY" attachable bidet that fits almost all US toilet seats.
In under 15 minutes you can have it all setup and ready to clean. It attaches directly to your existing water supply and comes with all of the necessary accessories to get it working.
A traditional bidet that replaces your toilet will cost you an average of $525… But nobody wants to spend that much money to upgrade their bathroom experience.
Clear Rear was designed to be the affordable solution that lets every household experience the refreshing cleanse of Clear Rear.
Not to mention, you can instantly start saving money on toilet paper. So much it can even pay for itself!.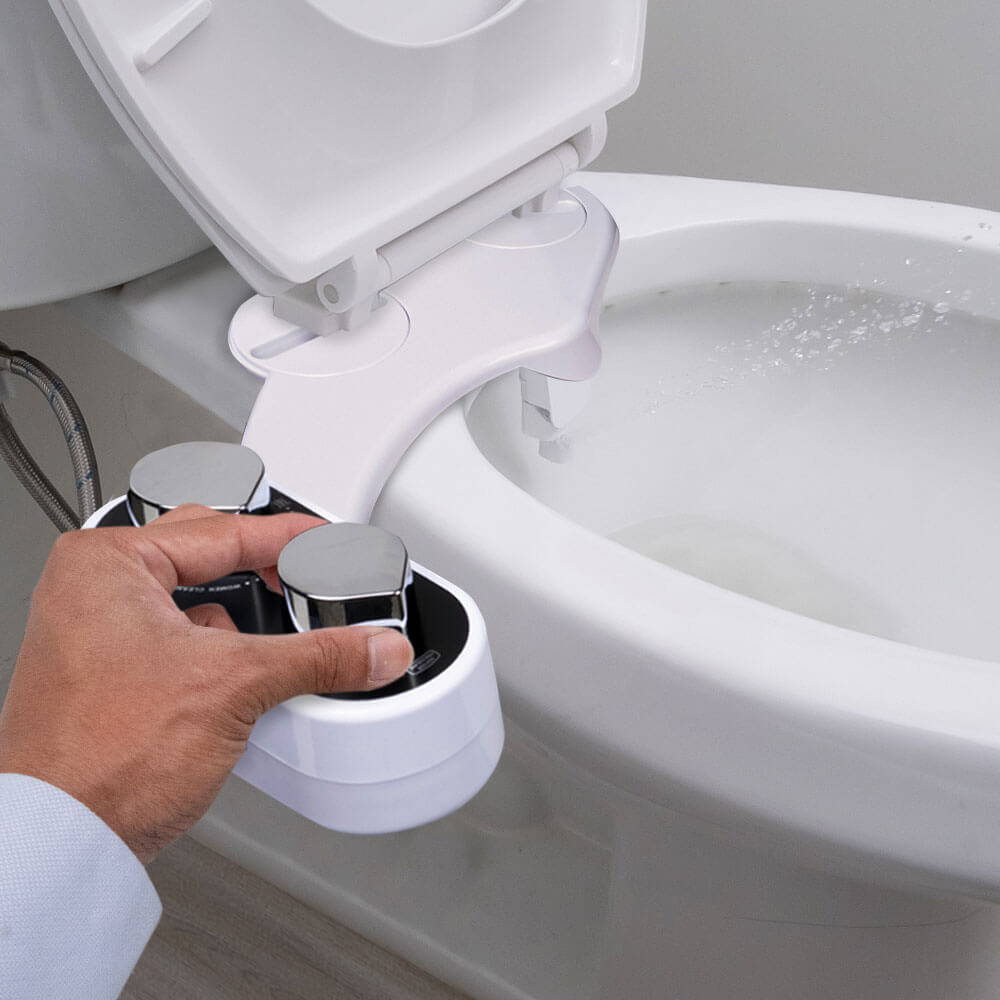 Americans spend tons of money on toilet paper every year. Clear Rear reduces the need for toilet paper and can save you hundreds!
Instead of using toilet paper that can leave you walking around dirty down there, Clear Rear can give you a refreshing spa-like cleanse that leaves people feeling extra clean.

Clear Rear turns your toilet into a fancy bidet that can actually give your tush the hygienic cleanse it needs.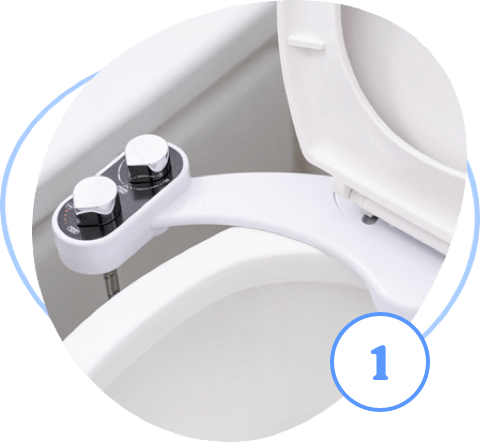 Take a seat like you
normally do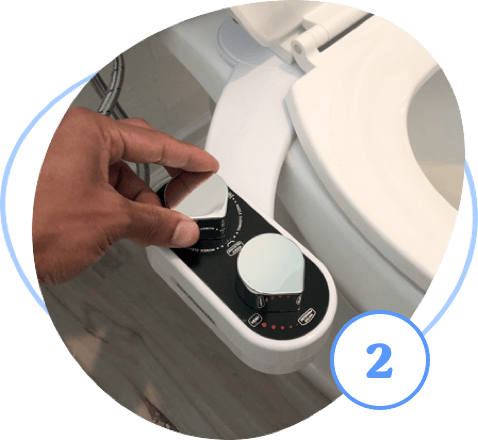 Use the knob to the water pressure
Find your perfect spray comfort. Use the knob on the right to get the level of gentle cleansing action you prefer.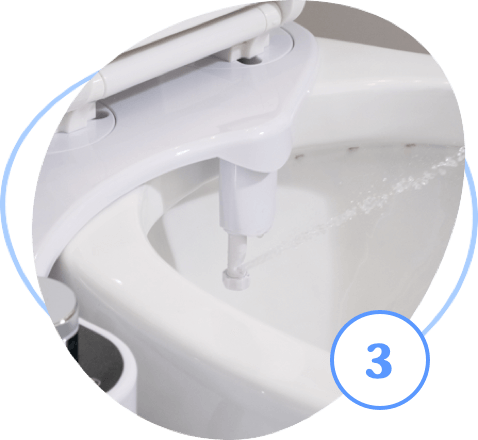 Use the custom angle adjustment for a precisely clean bum.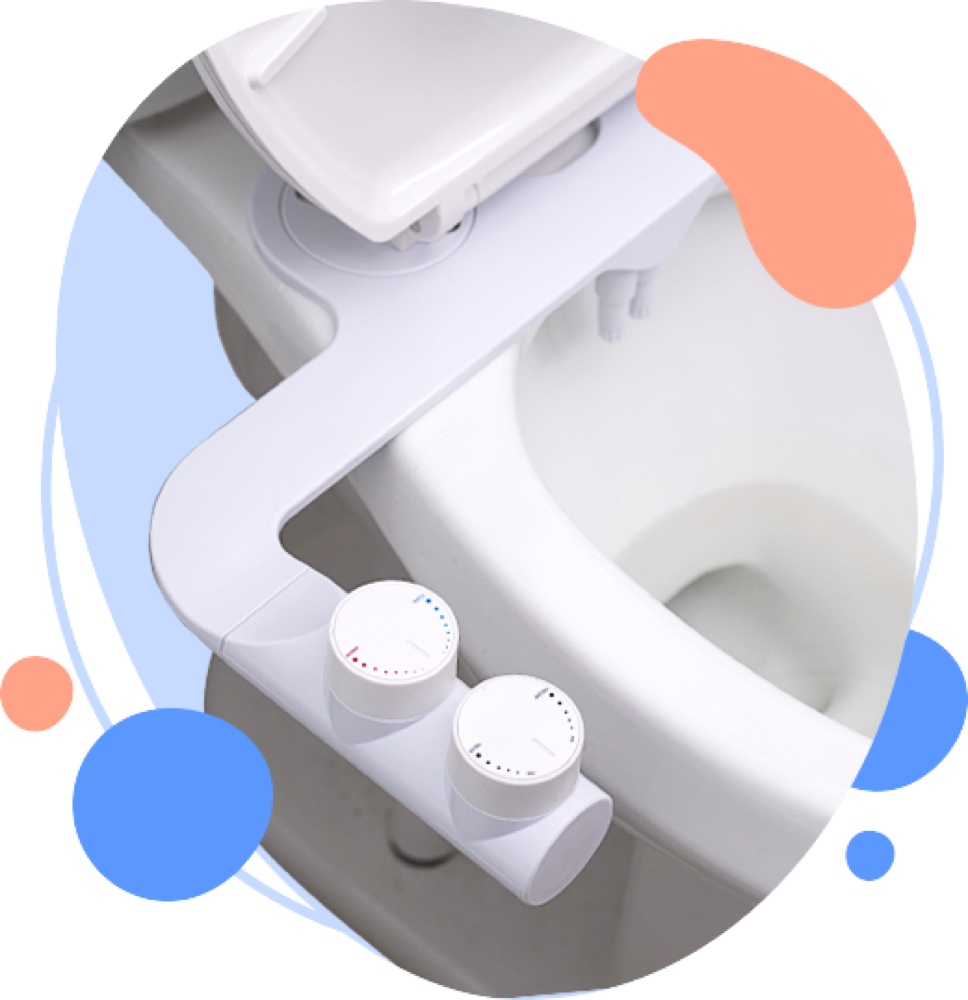 Custom Warm Temperature Control

Angle Control For Front And Back Targeted Clean

Personalized Pressure- From Dainty Spritz to Power Wash

Lightning Fast Set Up- Ready to GO in under 15 Minutes

No Electricity Needed

Premium Hiney Hygiene

Self Cleaning Mode

Fits Nearly All American Toilets

Needs to be by a sink For Temperature Control

Backside Certified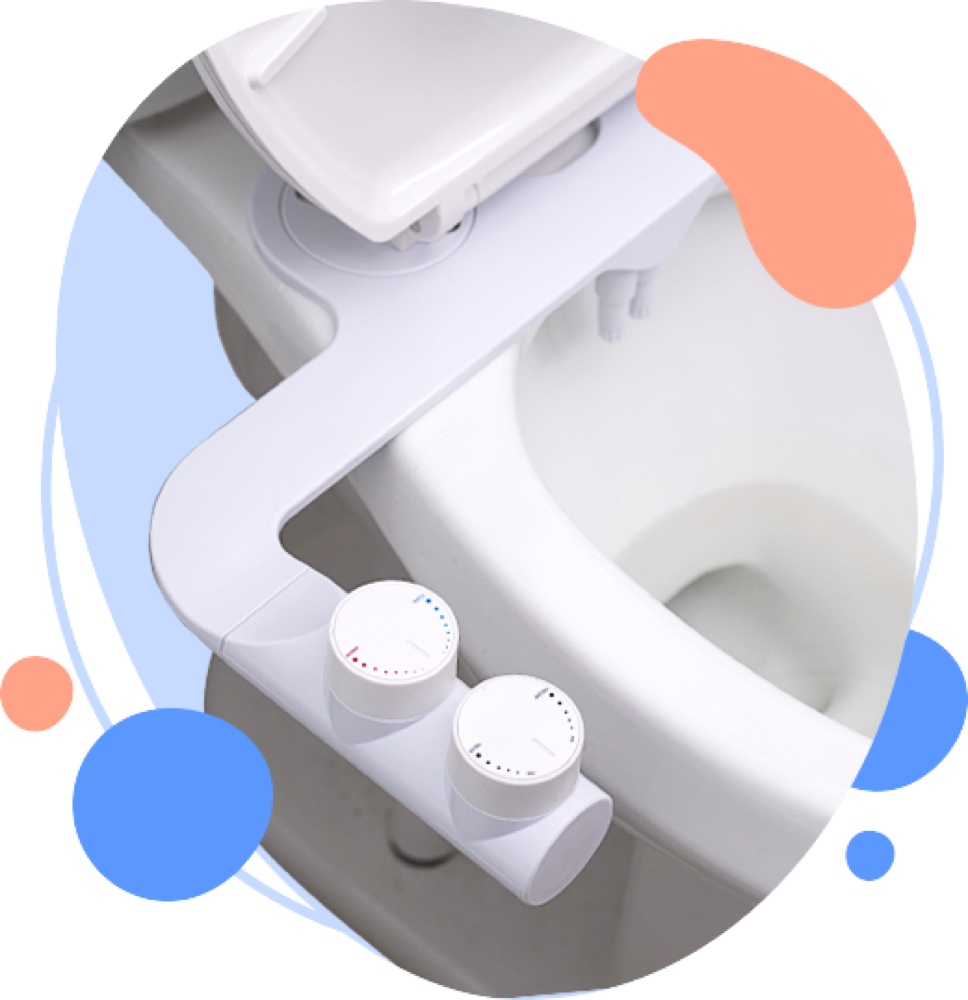 Custom Warm Temperature Control

Angle Control For Front And Back Targeted Clean

Personalized Pressure- From Dainty Spritz to Power Wash

Lightning Fast Set Up- Ready to GO in under 15 Minutes

No Electricity Needed

Premium Hiney Hygiene

Self Cleaning Mode

Fits Nearly All American Toilets

Grand Duke Must Be Near A Sink For Temperature Control

Backside Certified